Vail Prepares To Issue Fines For Unregistered Short Term Rentals Following 90 Day Grace Period
Vail Prepares to Issue Fines for Unregistered Short-Term Rentals Following 90-Day Grace Period
Effective immediately, the Town of Vail will be issuing fines for unregistered short-term rentals following a 90-day grace period. The deadline to register was March 1, 2019 for any rentals less than 30 consecutive days. The short-term rental requirements apply regardless of how the property is marketed – through a management company, online such as VRBO, Airbnb or newspaper, or word of mouth.

Based on the town's ordinance, property owners and/or property managers face a $500 fine for the first violation, $1,500 for the second violation and $2,500 for the third violation. Upon the fourth violation within a 12 month period, the property will be prohibited from obtaining a short-term rental registration for a two-year period.
Owners or property managers can register units online. For any questions or assistance in registering, please contact Matthew VanEyll at mvaneyll@vailgov.com or 970-477-3515.
CTTO: Town of Vail
www.vailgov.com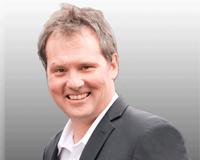 Mark grew up in Baltimore, MD and moved to the Vail Valley in 1992. He didn't wait long after moving here to open what is now one of the most successful ski shops in the valley, Venture Sports. Seve....