Dec 2 2019 51608 BRAND NEW LISTING IN CASCADE OPEN HOUSE TODAY 2 4 PM COLDSTREAM 41
BRAND NEW LISTING IN CASCADE | OPEN HOUSE TODAY! 2 - 4 PM | COLDSTREAM #41
Open House Today! 2 - 4 PM
New Riverfront Listing in Cascade Village!
- Hitting the Market Tomorrow -
1476 Westhaven Drive #41 (Coldstream Condos)
3 Bedrooms | 2.5 Baths | 2,068 SQFT | $1,969,000
New Flooring, Staging and Upgrades Throughout! Amazing Outdoor Living Space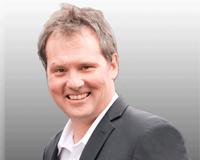 Mark grew up in Baltimore, MD and moved to the Vail Valley in 1992. He didn't wait long after moving here to open what is now one of the most successful ski shops in the valley, Venture Sports. Seve....