Berkshire Hathaway HomeServices Weinreich Team Earns National Recognition
VAIL — Berkshire Hathaway HomeServices Colorado Properties' Weinrich Team was recently named among the nation's top 75 performers out of more than 42,500 agents nationwide for 2017 fourth quarter gross commission income. The team topped the firm's Colorado brokers for gross commission income
Bringing more than 30 years of collective experience as broker associates in the Vail Valley, Mark Weinrich and Tiffany Lydon-Weinrich have consistently been among Berkshire Hathaway HomeServices Colorado Properties' top performing agents. Weinrich has also been consistently ranked among Berkshire Hathaway HomeServices' top 1 percent among its more than 42,500 brokers, and Lydon-Weinrich a leader in sales for the Beaver Creek Resort and Cordillera neighborhoods.
"We are incredibly proud of Mark and Tiffany's achievements as among Berkshire Hathaway HomeServices top performing agents nationwide," said Michael Slevin, owner of Berkshire Hathaway HomeServices Colorado Properties. "It's particularly impressive when you look at the competitive playing field and volume of broker associates who come from really robust real estate markets, including the Vail Valley.
For more information, go to http://www.bhhscoloradoproperties.com or call 970-476-2482.
CTTO: Vaildaily.com
https://www.vaildaily.com/real-estate/berkshire-hathaway-homeservices-weinrich-team-earns-national-recognition/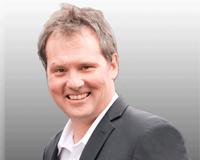 Mark grew up in Baltimore, MD and moved to the Vail Valley in 1992. He didn't wait long after moving here to open what is now one of the most successful ski shops in the valley, Venture Sports. Seve....