November 2021 Real Estate News Events In The Vail Valley
Weinreich Team welcomes Broker Associate Rochelle Eick
BEAVER CREEK, CO - Nearing the completion of two of its most successful years as Beaver Creek's leading luxury and resort real estate broker team, the Weinreich Team recently added Associate Broker Rochelle Eick to their group.
Affiliated with 50-year Berkshire Hathaway HomeServices Colorado Properties, the addition of Eick brings the team to four people, including veterans Mark Weinreich, Tiffany Lydon Weinreich, and Tiffany McCracken.
A former Bismarck Mandan Board of Realtors member and small business owner, Eick brings
15 years' real estate experience as well as 27 years visiting and living part-time in the Vail Valley before moving here full-time in 2019. Her professional career started in retail management, including serving as a manager and owner of three small businesses.
"Working for Rochelle as her buyer's agent on two transactions and experiencing her knowledge firsthand before joining our team, it became apparent Rochelle has passion for real estate," said Mark Weinreich, lead broker for Team Weinreich and broker associate for Berkshire Hathaway HomeServices Colorado Properties. "Her experience, passion and genuine caring will benefit our group and clients immensely," Weinreich added.
About the Weinreich Team
Started by Mark and Tiffany Weinreich in 2004, the Weinreich Team is part of the Berkshire Hathaway HomeServices Colorado Properties broker associates' network. Collectively, the Team brings a combined 55 years' experience selling luxury, resort-market residential real estate in the Vail Valley. The Team's knowledge and expertise spans all of Eagle County, from East Vail to Gypsum. Among the top performing broker teams in the Vail Valley, including earning the 2020 Chairman's Circle Diamond Award, Mark is also a 10-time Berkshire Hathaway HomeServices Colorado Properties Chairman Award and Legend Award winner. This honor identifies Mark as among the top one percent of all Berkshire Hathaway HomeServices brokers nationwide. For more information, visitwww.beavercreekmtnrealestate.com, emailMark@VailMtnRealEstate.comor call 970-376-3204.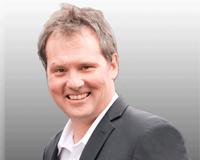 Mark grew up in Baltimore, MD and moved to the Vail Valley in 1992. He didn't wait long after moving here to open what is now one of the most successful ski shops in the valley, Venture Sports. Seve....